Sarah Tanner, Mum and wellness expert shares her tips on nourishing our bodies to compliment our Pilates classes. Learn more about what she calls "the back bone of good health". We are so happy to feature the lovely Sarah and cant wait to share some of her amazing recipes with you all.
Introduce yourself, tell us a little about yourself?
I'm an Auckland mum with a huge passion for all things wellness. My favourite things to do are creating delicious food, moving my body, and anything that enhances my holistic approach to a health.
For those who have not heard about your amazing business, can you explain what you do and how this started? 
I have two wings to my business. A personal brand, where I am brand ambassador for Ceres Organics, which involves recipe creation, food photography, video content and sharing my love of their products. I do events, public speaking and help promote other kiwi brands that align with my values too. Pretty much 90% of that work takes place on Instagram.
The other side to my business is Super Nature, which I launched late last year. This is organic, New Zealand grown wheatgrass powder. I sell it online and am about to announce a nationwide distributor which is really exciting! Daily wheatgrass shots is something I have done and enjoyed for years, so it was a logical launch product. https://supernature.co.nz/
How do you find how you eat/drink improves your life? 
It is the backbone of good health. It's not the whole picture of course, which is why I am such an advocate for a holistic approach, but what we consume has a huge impact on our daily life.
It is said that we have a second brain in our gut, and it's our belly that talks to our brain, no the other way around…so it really is our centre of power! 80% of our serotonin is produced there, so it makes sense to feed it well.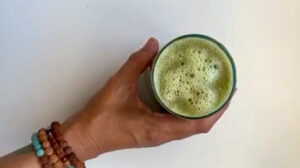 Any tips for those of us just starting to include more nutrients or eat vegan? 
Take it one step at a time. Go easy on yourself. Too many changes all at once is really hard to maintain. Stick to new things that are affordable, achievable and sustainable for you. It's easy to get wrapped up in what other's are doing, especially with social media, but the changes need to be for you, and how you can not only keep it up, but build on it too. There's loads of amazing vegan recipe accounts, blogs, cookbooks and even a couple of magazines now too. Take it slowly, it took me nearly two years to completely transition!
Do you suggest any mindfulness practices? 
For me, it's an awareness. It might be as simple as relaxing my jaw, where I hold a lot, I mean a LOT of tension. So several times a day, I make a conscious effort to let it relax and release. I do this with my hands too. I have crystal singing bowls that I love to play, and exercise is a big one for me. Boxing keeps me in the zone for the full 45 minutes…and pilates of course! I love the focused movement. 
Do you have a favourite piece of advice or quote?  
Love over fear is probably the most basic sounding but most profound. We live in a world and age of fear, right from a young age. Love is our true nature, and it starts with learning to love ourselves.
Now this one is important , What do you enjoy most about Pilates? 
As I touched on before, I love the dedicated focus that Pilates calls for. Breath, movement and poise all together bring so much presence. My posture is something I am often aware of, as well as core strength, and nothing targets both quite like Pilates!
What are you listening to or reading at the moment? 
Haha, honestly? At the moment I am on book number fifteen of Diary Of a Wimpy Kid with Stella which we read each night, she loves them, and I have to say, they're quite funny for kids books. I am also reading The Greatest Secret By Rhonda Bryne. I'm not one for novels, I love self improvement books!
Listening, my music taste is a tad schizophrenic! I range from Metallica and some pretty bogan bands to crystal singing bowls. I recently discovered a duo called Yaima which is pretty special. Depends on my mood!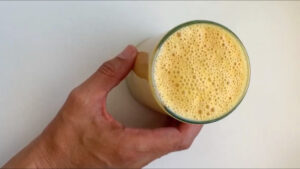 You can keep an eye out for Sarahs recipes which will be available on our Instagram this week