Found 100 kilometres north-east of Auckland, New Zealand.  Great Barrier Island / Aotea has always been on my to do list and why not make the most of our own beautiful backyard.
Upon landing in the 13 seater plane It felt as if we had landed on the set of Jurassic park with views of sprawling beaches and beautiful cliff faces and dense bush.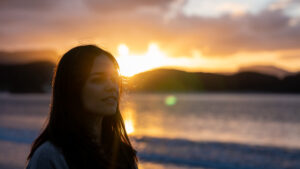 If you are looking for a place to slow down, unplug, explore beaches, enjoy nature walks and relax in a cabin. Then get over to 'the island'. 
Walks: Great Barrier is home to so many beautiful walks, These were my TOP 2 that are an absolute must-do. For those looking for a further challenge I have been recommended the 3 day Aotea Track.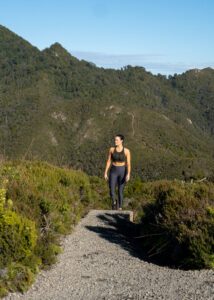 1. Windy Canyon/ Palmers Track – The climb includes staircases through the sheer rock faces of Windy Canyon with breathtaking views. You can then continue on Palmers Track to the summit of Mt Hobson (2 – 2.5 hours each way) or just walk the 15 minutes to the windy canyon and turn back when needed.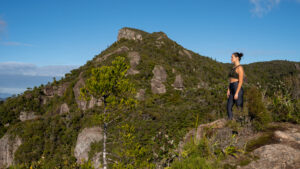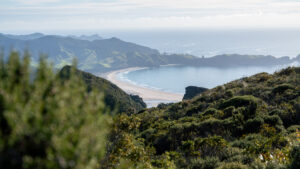 2. Kaitoke Hot Springs Track – A beautiful and easy well maintained path 40 minutes to the hot pools. When you arrive at the end of the track turn left for the most impressive hot pools, take your togs and enjoy!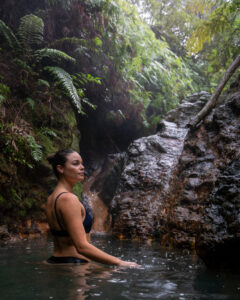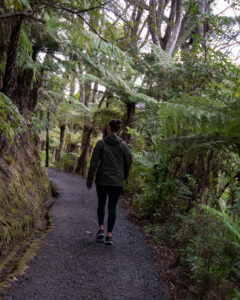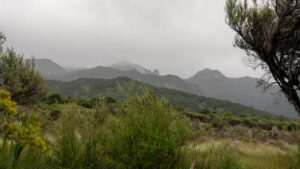 Beaches: Again you will be amazed at the spectacular views. Explore the Island and be sure to check out  Medlands beach, Awana beach and Kaitoke beach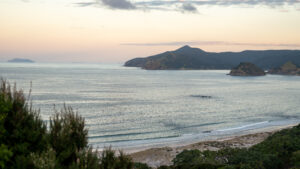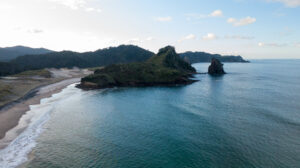 Sleep: We stayed at the Olive Grove Beach House, Medlands Beach.  We loved this side of the island due to the close proximity to the beaches. After originally planning to book with air bnb, we ended up booking accommodation, flights and rental car via Go Great Barrier at a much lower price and they offer lots of accommodation options.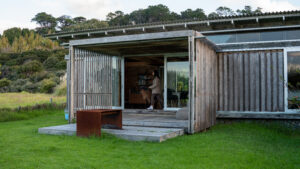 Eat: Great Barrier has a few small places to eat out and purchase food and drinks. You can't always guarantee the shops will be open and this is all part of the charm. However that means I would recommend packing as much food as you can on the plane or the ferry.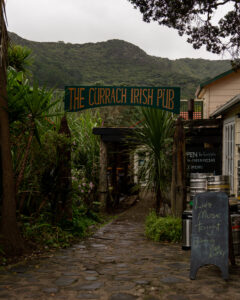 The Currach Irish Pub is absolutely worth a visit for a great variety of drinks ( try the Island's gin) and classic pub meals.
Burgers: Swallow Burger, Claris  Coffee: Pa Beach Cafe Tryphena,  Fat Puku Claris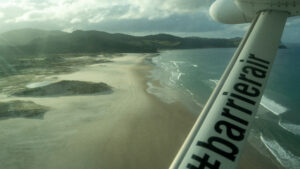 Get There: You can go by ferry or a flight from Auckland. We decided to fly with Great Barrier air which was just 30 minutes and similar to a scenic flight. We were able to take 25 kg each and also added a surfboard. Lots of room to take food and everything you may need.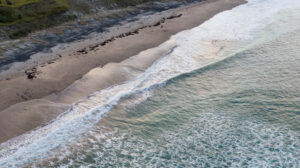 Get Around:  You will want to explore the Island I suggest hiring a rental car we got a 4WD for $60 per day ( fuel is expensive) 
You can cruise around on UBCO bikes via Motu bikes. Highly recommend it, take a look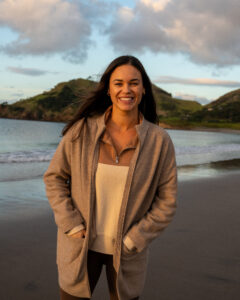 Lauras Top 5 Tips 
1. Take your own food/drinks 
2. Do the Windy Canyon walk!
3. Explore Medlands and Awana Beach 
4. Go to the Irish Pub 
5. Slow down and Relax 
 Follow Wild Pilates here or Laura Mohi here for more. We would love to see you exploring #wildwalks #wildpilates