We're nearly two months into 2021 & now is the best time to ensure you have set your goals & intentions for the rest of the year. Beck Wadworth, founder of An Organised Life & Wild Pilates lover, shares her top 6 tips to set goals you will actually achieve. As well as her top 3 organisation tips and Journalling 101.
1: REFLECT
First things first, start off by by reflecting back on the last 12 months. What were the highs and lows? What did you achieve and what could you improve on? Jot everything down in your diary & start identifying & workshopping what your priorities and goals will be for 2021. 
Note: I personally love this stage in the goal setting process. Life these days is fast paced, and for most, we are our own harshest critic when it comes to things that don't quite go our way throughout the year. We dwell on the negatives and somehow skim over the positives. Rarely do we stop to celebrate all the incredible achievements we have made throughout the year. Sitting down to write your new goals is also a valuable time to reflect & celebrate on the goals that you did achieve for the past year as well.
2: REFOCUS
Next set your intentions for 2021 & split your goals into three main categories – personal, professional & financial. Where do you want to be & what do you want to achieve across these three categories by the end of 2021? 
3: BE SPECIFIC
It sounds simple, but it's very important to make sure your goals are very specific & also realistic. Try not to make them vague. 
Things to consider?
What exactly are you hoping to achieve?

When do you want to achieve this by?
Note: Make sure your goals are SMART (Specific, Measurable, Attainable, Relevant and Timely).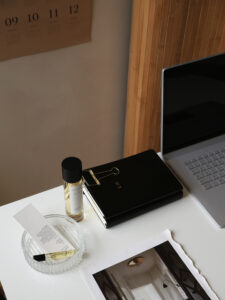 4: IDENTIFY THE POTENTIAL ROAD BLOCKS: 
I'm not going to lie, when you set a goal, 99% of the time it's never going to be smooth sailing the whole way when you are trying to achieve it. But this is a positive as it makes us stronger and is part of the challenge of a goal. Get ahead by identifying the potential road blocks that could lie ahead for each goal and what you could do to overcome this. My tip is always knowing best & worst case scenario.
5: WRITE AN ACTION PLAN:
Once you have a clear understanding and vision on how you can realistically achieve your goal/s – put an action plan in place with small milestones you can tick off weekly or monthly in your diary (if you have an An Organised Life diary – there is a thorough Goal Planning section you can use). If you have a pin board – print or write out your goals and smaller tasks as a to-do list where you can see it, visualise and manifest. Otherwise reflect back to your diary weekly to remind yourself what your goals are.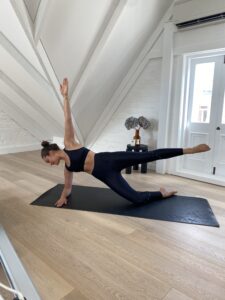 Follow Beck Wadworth on Instagram here, and see more of An Organised Life here.
Top 3 ways I personally organised my life
My An Organised Life 2021 Diary: I use it to manage my schedule & workload but also to plan & keep track of my goals, budget & favourite moments. 

To-Do Lists: One of the easiest ways I organise my life daily is by writing a big to-do list every evening for the following day. I love to use a symbol system to prioritise my workload & I always start my day focusing on my three MIT's (most important tasks) when my attention span is high and I'm feeling fresh & motivated

 Alarms: I love utilising alarms to keep me on-schedule daily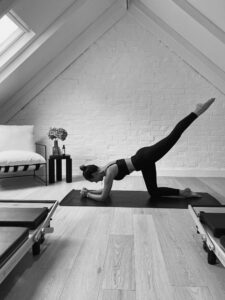 Journaling 101
Journaling is a great tool for your wellbeing to ground your emotions and also allow for creativity to flow without self critique. It's about self awareness and being able to focus on what's important, to attribute your thoughts and feelings with intention, to notice your personal habits and behaviours, set and achieve goals & to problem solve. 
Now is a perfect time to incorporate journaling into your routine, whether it's to write about current happenings in your life, unravel feelings or explore your creativity. 
The words may flow easily for some but I know sitting down with blank paper and a pen can be a little overwhelming and challenging to start so I wanted to share some tips.  Firstly decide what it is that you want to journal about, remember there are no rules here it's your own self expression, but creating a personal template or simply having some direction will help you get started.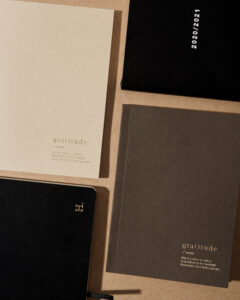 Some journal prompts we love at the AOL are: 
What am I grateful for – discover our Gratitude Notebook
Things that inspired me today 
Quotes or sayings that inspire me
What's on my mind
Short term & long term goals
A bucket list of people, things & places you want to see
How should I have reacted in hindsight
What are my wins for the day, week or month
What does my ideal day look like
Reflect on the day, week or month 
What would I say to a younger version of myself
Fill in your favourite moments in your AOL diary at the end of each month