Join Laura as we explore Waiheke Island and film the latest Wild Pilates workouts for the Holiday Edit.  Get a behind the scenes look at our top picks on Waiheke Island.
The Holiday Edit: Short and effective workouts designed to help keep you moving over the holiday season. These new workouts are 15- 20 minutes long, either follow the calendar or pick and choose as you go. Filmed on Waiheke Island just before Christmas to leave you feeling like you are working out with me on a beautiful kiwi summers day. View workouts here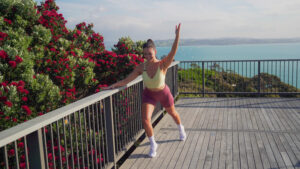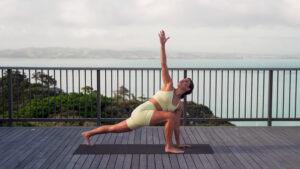 Accomodation: 
We stayed at the Tihi Lodge, we really enjoyed our stay there. We would suggest this location for anyone visiting, especially if you have a large group.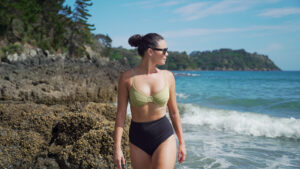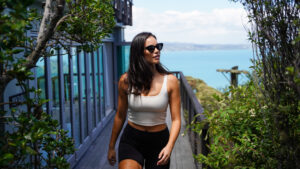 Things to do: 
Visit the beach, our favourite beach to swim is Onetangi but they are all beautiful.
Relax and enjoy the slower pace.
Visit the Wineries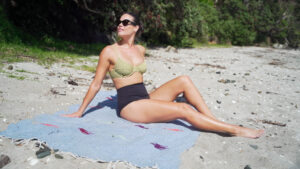 Where to eat: 
Casita Miro – Spanish inspired tapas winery. We loved this one!
Mudbrick – Relax at this modern bistro with views across the Hauraki Golf.
Akito Cafe – Our pick for your morning coffee and breakfast located in Oneroa
Charlie Farleys – casual beach dining on Onetangi beach